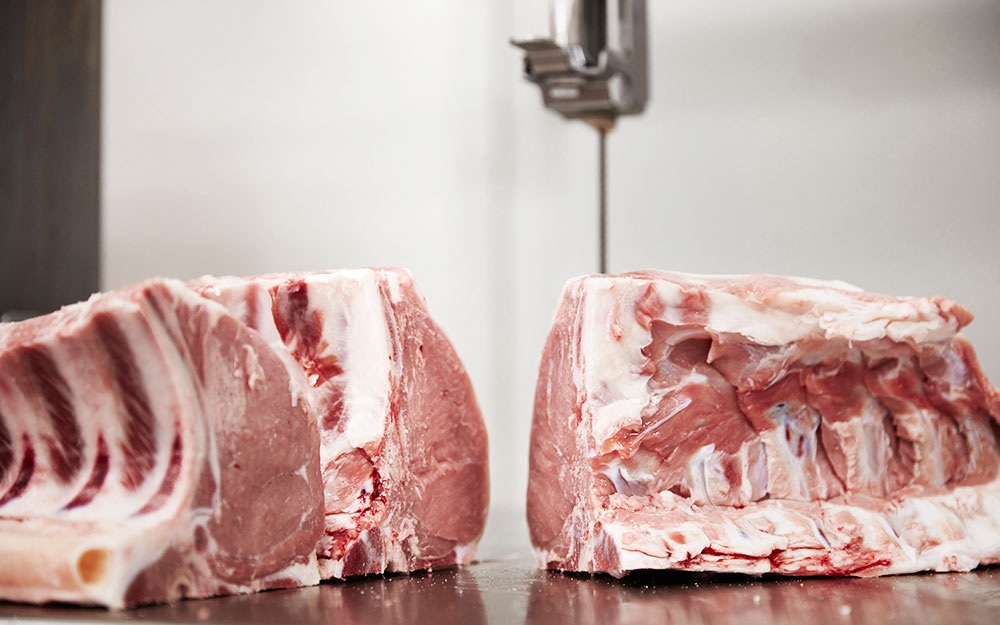 production
Every step in our production and processing procedure is aimed at maintaining top quality and the highest level of hygiene and safety. The fact that we are situated in a brand-new building with the most advanced equipment helps us maintain our high standards. It is also important that we are in complete control of every step of the process, from selection to delivery.
1. SELECTION
Andy Planquette personally selects the best suppliers and the best calves.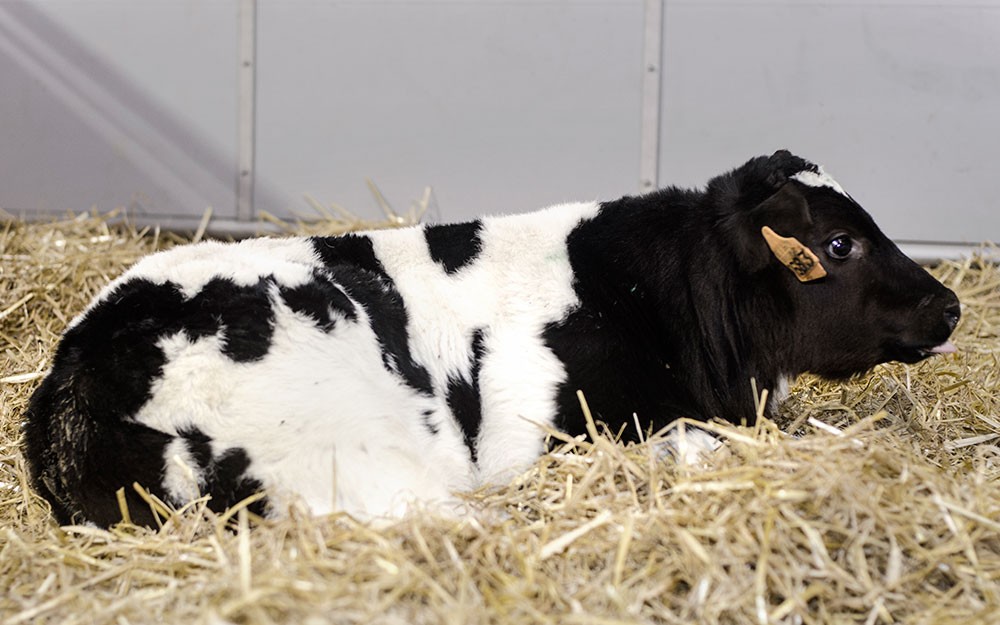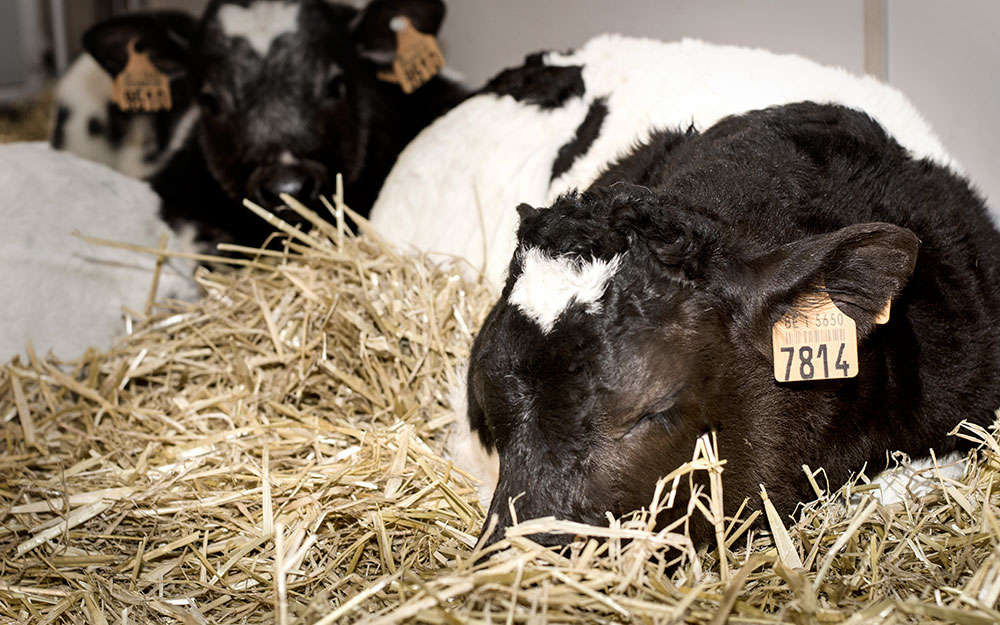 2. ANIMAL-FRIENDLY FARMING
The calves are treated with care from the start until the end by our own veal farmers.
3. FEED
The calves are raised with utmost care and are only fed milk powder that consists exclusively of dairy as well as carefully selected muesli grains.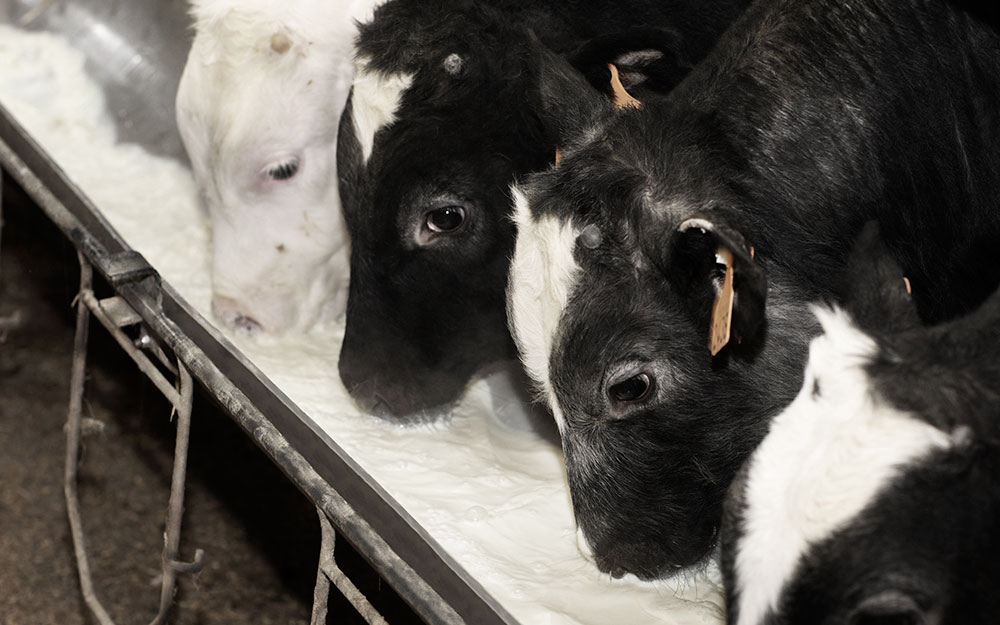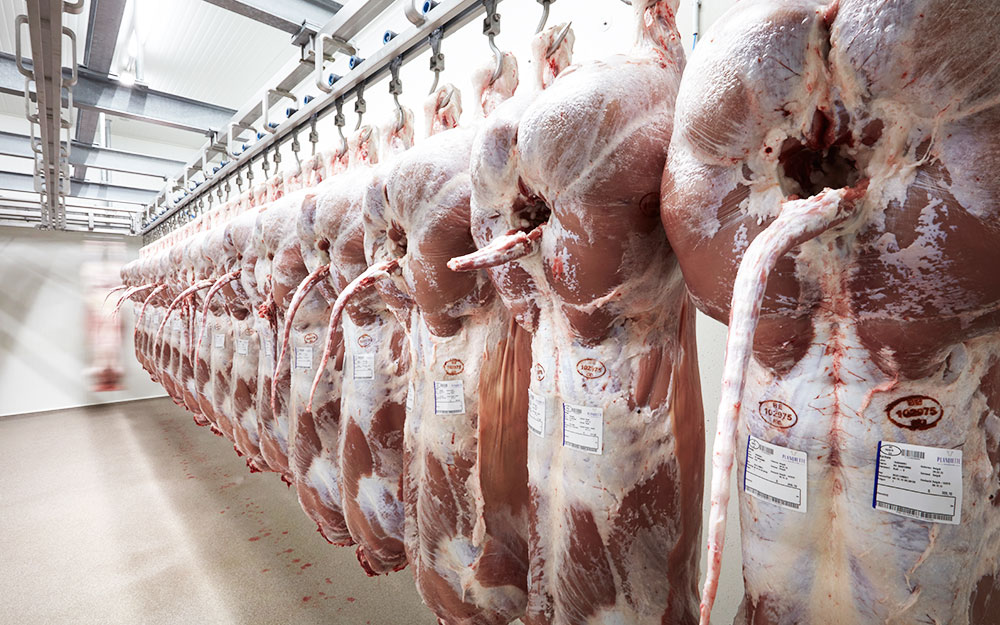 4. SLAUGHTER
At 7 or 8 months, the calves are ready for slaughter and transported to our abattoir.
5. DEBONING
The carcasses are also selected by Andy Planquette per customer to meet every specific wish.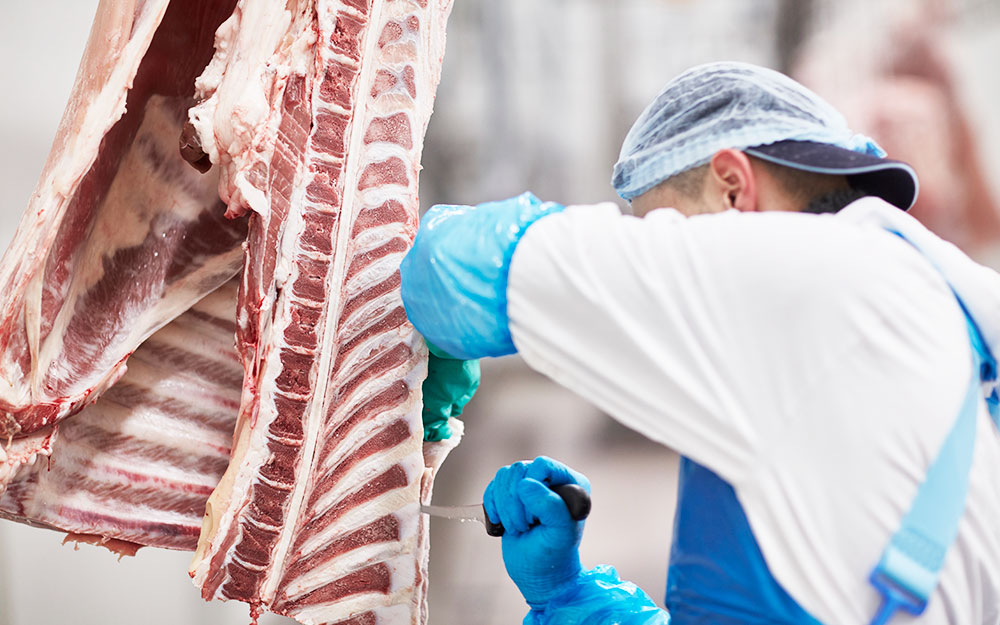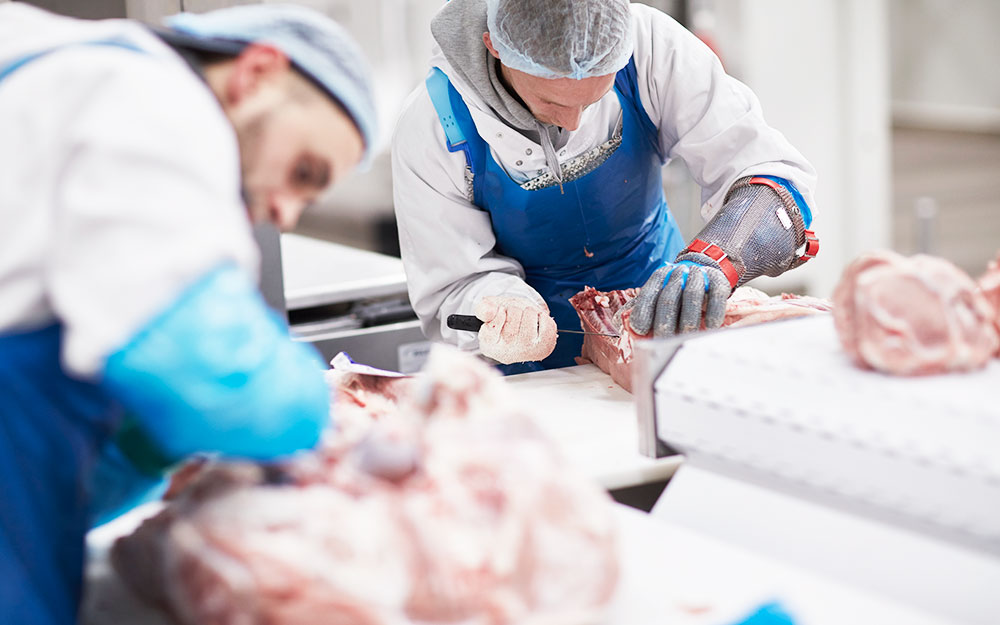 6. CUTTING À LA CARTE
Our highly skilled and experienced meat cutters carefully cut the meat into the portions requested by the customer.
7. PACKAGING À LA CARTE
The cut portions are vacuum-packed as the customer wishes.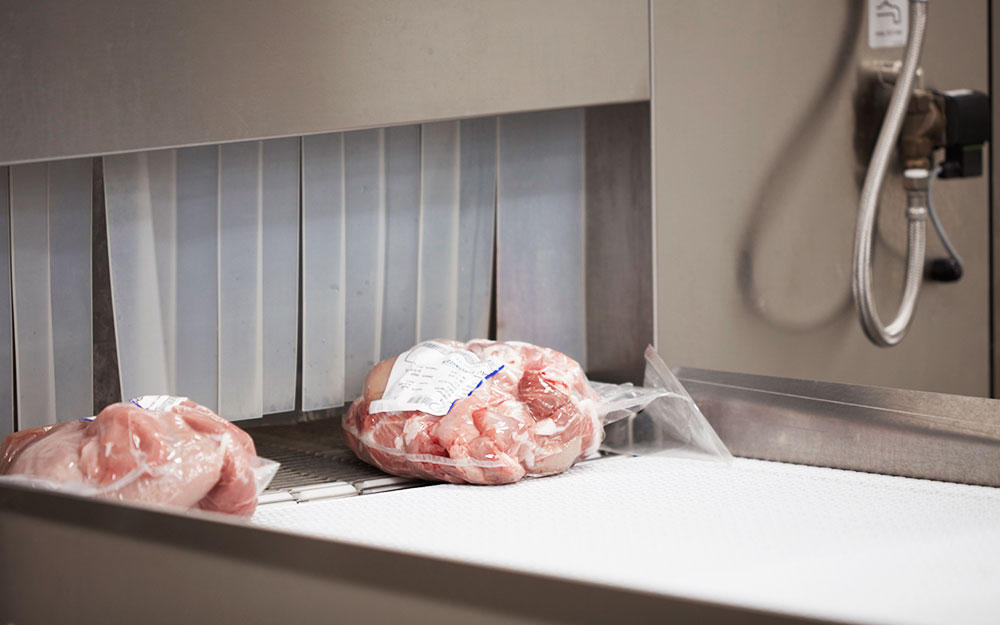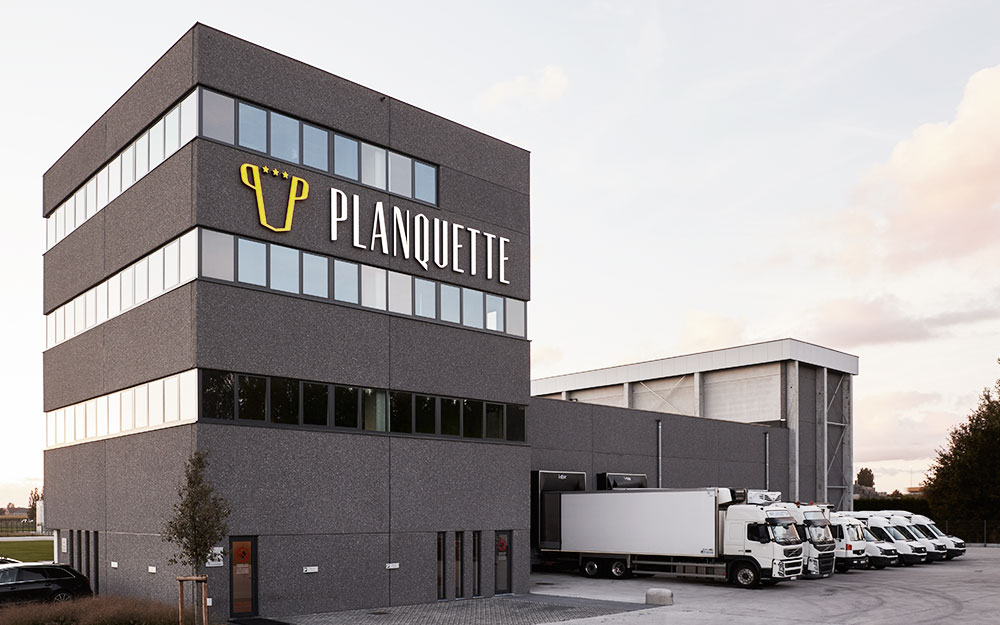 8. TRANSPORT
Portions and carcasses are loaded into our own refrigerated vehicles and transported to our customers.