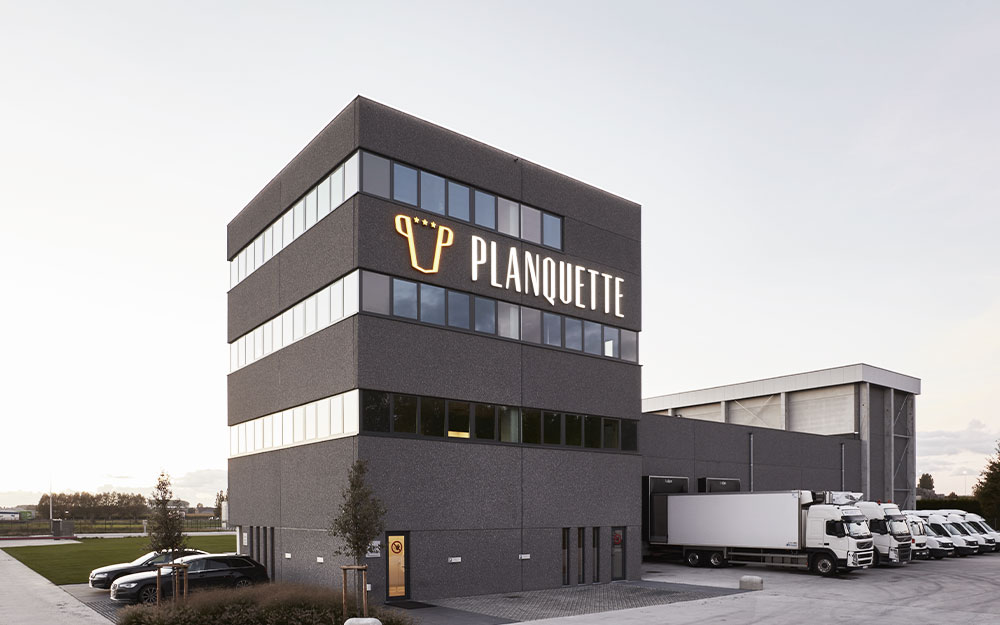 "THANKS TO OUR MOVE TO ARDOOIE, WE HAVE BEEN ABLE TO TAKE AN IMPORTANT STEP FORWARD"
NEW LOCATION


COMPANY
Our new location in Ardooie links functionality and efficiency to sleek, modern architecture full of character. It has become a state-of-the-art abattoir in which the latest techniques are used. We have the cream of the crop in terms of slaughter and packaging lines at our disposal.
This was a well-considered, future-oriented investment, focused on delivering the highest quality veal according to the wishes of our customers in quality retail companies, wholesale, restaurants and specialised food retailers across Europe.
Planquette makes a point of controlling the entire production chain, from selecting the calves to adapted nutrition, processing and packing meat all the way through transporting the products in our own refrigerated vehicles. From farm to table, so to speak. It's a unique approach that ensures an unmatched level of quality in our sector.